What is STEM?
STEM stands for an idea of educating students in four specific disciplines — Science, Technology, Engineering and Mathematics. It is an applied, blended and cohesive approach that encourages a hands-on experience while allowing students a chance to gain and apply relevant "real world" knowledge in the classroom.
STEM has become a critical component to nation-wide Academic Standards. Together with The Produce Moms and a middle school science teacher, we developed two STEM projects for middle school students using grapes. Because why not combine a science experiment with one of the most popular fruits?
The best part about our two grape STEM experiments…you can download them and print them off for FREE.
Grapes for STEM Projects
Grape Smash. Our Grape Smash STEM Project is designed for students to practice classification along with learning about the Law of Conservation of Mass.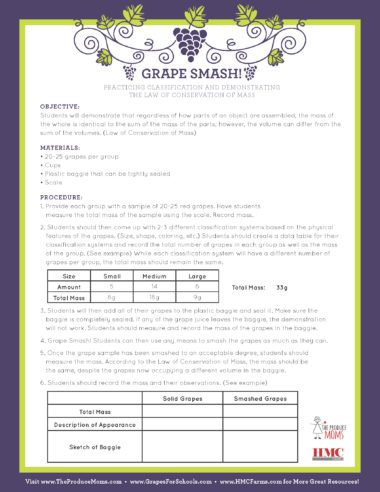 Download the free HMC Farms Grape Smash STEM Activity Sheet
Dancing Grapes. Our Dancing Grapes STEM project focuses on using the POE (Predict-Observe-Explain) strategy.  Predicting, Observing and Explaining incorporates the fundamental processes associated with all discovery learning. This project allows students to use all 5 senses and allows them to communicate and demonstrate their understandings through written and visual explanations.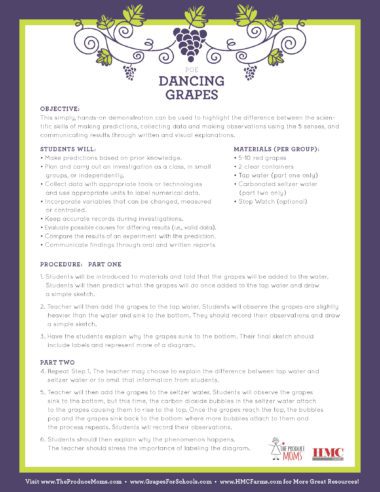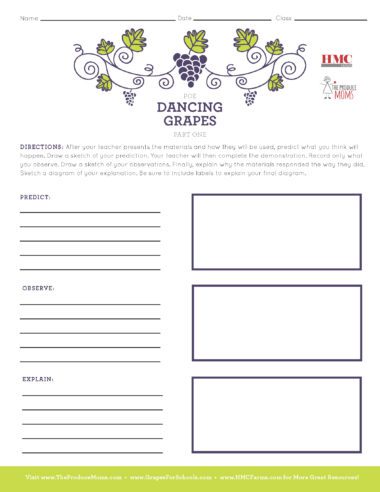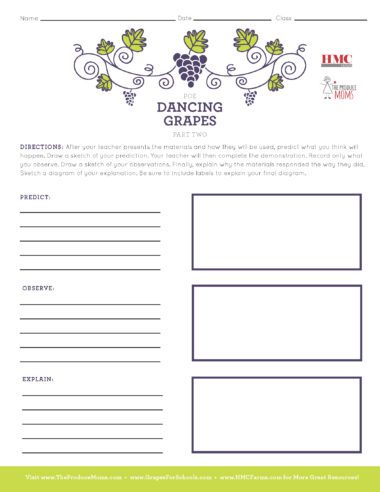 Download the free HMC Farms Dancing Grapes STEM Activity Sheet
To learn more about The Produce Moms, visit their website.